This page covers the canceled, converted, and projects with unconfirmed canonicity to the DCEU.
Canceled projects
These are projects that went into development for the DCEU, but have since been canceled.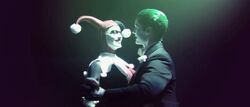 Harley Quinn vs The Joker was announced in July of 2017, and likely would have included elements that were eventually used in Birds of Prey (And the Fantabulous Emancipation of One Harley Quinn), which lightly covered the breakup between the two. Glenn Ficarra and John Requa wrote the script and were set to go into production as the directors of the film after Birds of Prey's release, but by February of 2019 the project had been canceled.[1]
Joker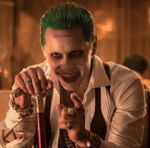 A movie following Jared Leto's Joker was announced in June of 2018, but like Harley Quinn vs The Joker, it was revealed to have been canceled by February of 2019. This is likely due, at least in part, to Todd Phillips' Joker project starring Joaquin Phoenix as the titular character without any ties to the DCEU which came out later that year.[1]
Green Lantern Corps was announced in October of 2014, and very few updates have been made public since then. Geoff Johns had a script due by the end of 2019, but in April of 2020 the project was reportedly no longer in production. Instead, Johns will be working on a live action Green Lantern series for HBO Max. Whether this series is a DCEU replacement for the theatrical movie remains to be seen, but it certainly looks like the film is no longer in the works as previously planned.
Other possible cancellations
The following films have not officially been canceled, but have also not been a focal point for Warner Bros and haven't had any updates in a significant amount of time. More information on any of these projects could come out at any time, but at the moment they don't appear to be in production.
Converted projects
The following were almost part of the DCEU, but were later converted into separate projects.
Green Lantern
The 2011 film starring Ryan Reynolds was intended to launch DC's cinematic universe, but poor reception caused Warner Bros to put some distance between it and Man of Steel, instead allowing the latter to be the first entry into the DCEU. Man of Steel, a Green Lantern sequel, and a Flash film were all underway at the time, all intended to connect to a greater universe, but the Green Lantern sequel was cancelled and the Flash project entered development hell, where it remained for an entire decade.[2]
Krypton
Krypton was a Syfy network, live-action television series developed by David S. Goyer (who also wrote Man of Steel), running for two seasons from 2018. There is evidence Goyer originally started producing the series as a prequel to Man of Steel, but along the way it was separated from the existing universe. There isn't anything conclusive, but there are a number of interviews wherein Goyer speaks of Krypton as a continuation of his work on Man of Steel, confirming such details as the events of Krypton taking place 200 years before those of Man of Steel.[3]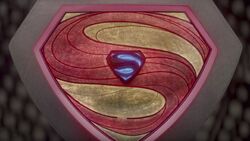 Krypton largely maintains a similar aesthetic for the planet as Man of Steel's Krypton, as well as shared technology that differs from more traditional depictions of Krypton. The command keys used in both series are the same size and shape, and used the same way. While the two versions initially appeared to use the same metallic material in early promotional content for the series, Krypton later changed its command key to a translucent blue material, perhaps to separate the two. There are articles confirming the early promotional material also shared the Man of Steel logo, though both the command key and logo have since been removed and replaced with the slightly different versions that can be seen in the trailers that remain available. Krypton also carried over the use of genesis chambers from Man of Steel, which introduced them to Superman lore.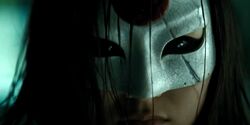 The Ayer cut of Suicide Squad, sometimes referred to as David Ayer's Suicide Squad due to its production parallels with Zack Snyder's Justice League (and lack of an official name for itself), is an alternate cut of the film, edited directly by David Ayer. The theatrical version was put together with parts of Ayer's film, as well as parts over which Ayer confirms he didn't have control. The only major difference is Joker's presence during the final battle, with most changes setting the tone and feel apart from the theatrical version. There are no official plans to release the Ayer cut, but fans remain hopeful, especially since Ayer's confirmation that the remaining work is mostly VFX, making the project a viable possibility for a release on HBO Max.[4]
The Batman
Set to release in 2021, The Batman is a project that went through a great many changes during its production, ultimately becoming an entirely different project than originally intended. The original project was to be directed by and star Ben Affleck, featuring Deathstroke as the primary villain, but due to various studio changes Ben Affleck left the project. Matt Reeves was pulled in to direct the movie, and wrote a new story, set in a different point of Batman's career with a different set of villains. While the original project was confirmed to be intended for the DCEU in 2017, the new project was finally confirmed to be the start of a new universe in July of 2020.[5]
Having split from the DCEU, The Batman content has been separated into its own wiki at The Batman Universe.
Previously converted projects
These are projects that had previously been converted into something else, but were reinstated, resulting in two projects.
Unconfirmed canon
The projects contained here are those whose canon is currently unknown, but may be part of the DCEU.
Batgirl
In March 2017, just months before he would direct the reshoots of Justice League in July after Zack Snyder's departure in May, Variety reported that Joss Whedon was nearing a deal to write, direct, and produce a Batgirl film for Warner Bros., which would have assumedly been part of the DCEU.[6] After less than a year, it was reported in February 2018 that Whedon had exited the project, with Whedon saying the reason for this was that he had failed to come up with a story.[7] In April 2018, it was reported that Batgirl had been revived, with a new script by Bumblebee writer Christina Hodson.[8] In December, Hodson confirmed this to be true when she was asked about the film's release and development, saying "[That's] above my paygrade. Not something I can speak to. But, yeah, I'm loving writing it; I can say that. It's a total joy to work on. I love the character. And every day I'm finding new things to love and get excited about."[9] With a whole new writer, no news in years, the introduction of the multiverse, as well as Barbara Gordon not existing in the current DCEU, it is unclear where this project stands in continuity.
Blue Beetle
In December 2018, The Wrap reported that DC and Warner Bros. were developing a Blue Beetle film, which would be the first feature film based on a Latino superhero. Mexican-born screenwriter Gareth Dunnet-Alcocer was tapped to write the screenplay, with Zev Foreman as executive producer.[10] There has not been any news from the project since, so it is unsure if the film is still happening, or if it has any connections to the DCEU.
Plastic Man
On December 7, 2018, The Hollywood Reporter revealed that an action-adventure film based on Plastic Man was being produced, with writer Amanda Idoko attached to pen the script, and Bob Shaye as the film's executive producer. At the time, the project was in its early stages, and the film hadn't yet begun to find a director.[11] With no plot details and an unsure production status, it is not known if the film will be part of the DCEU.
Aquaman: King of Atlantis
After the success of Aquaman, HBO Max announced it had accepted James Wan's pitch for a three-episode, animated miniseries to be developed for their platform. The series will start with Aquaman's first day as King of Atlantis, and will follow three independent stories, each with its own episode. The official synopsis is as follows:
"The series begins with Aquaman's first day on the job as king of Atlantis and he's got a lot of catching up to do. Luckily, he has his two royal advisors to back him up – Vulko, the scholar, and Mera, the water controlling warrior-princess. Between dealing with unscrupulous surface dwellers, elder evils from beyond time and his own half-brother who wants to overthrow him, Aquaman is going to have to rise to the challenge and prove to his subjects, and to himself, that he's the right man for the trident!"
While the project has yet to be confirmed to take place in the DCEU, James Wan's involvement, the timing of the announcement, as well as the time frame of the story all strongly suggest the series will act as connective tissue between Aquaman and its theatrical followup.[12]
Aquaman: King of Altantis will be released on HBO Max sometime in 2021.[13]
Green Lantern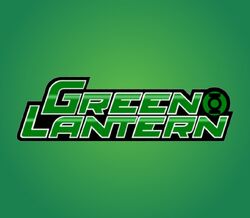 A live action series based on the Green Lanterns is being produced for HBO Max . Canonicity to the DCEU has not been confirmed, however this project likely took the place of the theatrical DCEU project, Green Lantern Corps. Geoff Johns had a script for the film due by the end of 2019, but in April of 2020 it had been revealed that he was producing the series for HBO Max, indicating a change of plans. Attempts have been made to remove connections to the CW's Arrowverse by marketing, but this could simply be to entice those who are less interested in the lower-budget nature of the CW, rather than direct confirmation that it doesn't take place in the Arrowverse. Surely, we'll know where it lies soon enough, as the series is set to arrive in 2021.[13]
Justice League Dark
In April of 2020 it was revealed that J.J. Abram's production company, Bad Robot, would be producing a live action series based on Justice League Dark characters. A film of the same name had been in production since January 2013 with little information leaking to the public until it was revealed Bad Robot would be producing a Justice League Dark universe with the intention of producing for film and television. Could this be the start of a completely new universe, or part of the larger DCEU? We'll probably find out sooner rather than later, as the series is scheduled for release in 2021. [13]
DCEU in other media
The following are instances of characters or other elements from the DC Extended Universe appearing outside canon material.
Music videos - A few music videos were filmed in connection with Suicide Squad for Suicide Squad: The Album which use characters and settings from the movie.

"Purple Lamborghini" - Jared Leto reprises his role as Joker in the music video.
"Heathens" - The video takes place in Belle Reve, where Tyler Joseph and Mike Elizondo are inmates.
"Sucker for Pain" - The video takes place, in part, in various prisons from Suicide Squad, wherein the performers are implied to be inmates. While the previous two music videos could loosely be considered canon, some of the performers in this case replace existing characters (one being locked in Harley's cage with her bat, another appearing to have Diablo's powers).

Tide - Shortly after the first Wonder Woman 1984 trailer was released, a commercial for Tide laundry detergent featuring Wonder Woman was aired.[14]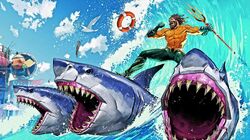 Fortnite - Epic Games' popular game, Fortnite, has had a number of DC Comics appearances, some of which are from the DCEU.

Harley Quinn was added as a character skin to help promote Birds of Prey, along with her mallet, Punchline, being available as an in-game tool.[15]
Aquaman followed suit by being added as a special character skin for Fortnite's "Season 3" expansion, and like Harley's mallet, his trident is available as a harvesting tool.[16]
Black Manta was later added alongside Aquaman, also for "Season 3," along with the Manta Blades harvesting tool. [17]
References
↑ 1.0 1.1 One of a number of articles detailing the likely cancellation of Joker related projects in the DCEU
↑ Green Lantern doesn't do so well, so WB cancels sequel and decides Man of Steel will launch their cinematic universe instead.
↑ - Jaime Reyes 'Blue Beetle' Latino Superhero Movie in Development at DC and Warner Bros (Exclusive)
Community content is available under
CC-BY-SA
unless otherwise noted.