This is a timeline of events that occurred during the 2000s.
2000
August
2001
September
11th
October
1st
2002
January
9th
22nd
Waylon Jones is arrested for kidnapping. He is given a sentence of 4 years and 5 months.[13]
October
1st
2003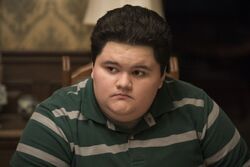 March
"Seven Nation Army" is released by The White Stripes.[4]
June
12th
2004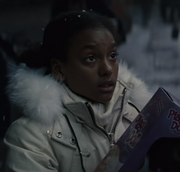 February
4th
March
18th
The newspaper article "MYSTERIOUS HERO SAVES FATHER AND SON" is released.[19]
June
5th
November
11th
December
2005
February
14th
2006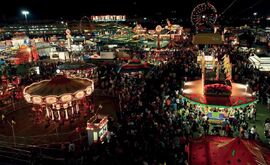 Amusement Mile has a partial revival that brought new stunt shows and circus troupes including the Haley Brothers acrobatic show, Cirque des Planets from Canada, and Cirque Sensationnel from Europe.[28]
July
15th
October
3rd
Floyd Lawton is arrested for murder.[13]
2007
April
26th
"Icky Thump" is released by The White Stripes.[6]
June
12th
17th
2008
December
Billy Batson loses track of his mom during a carnival. After encountering a woman dressed like her who isn't her, Billy is left with the police and is taken into the foster system.[8][32]
2009
June
30th
Harley Quinn is arrested for assaulting a police officer. She is given a sentence of 2 months.[13]
October
November
18th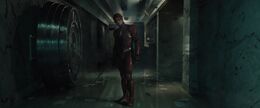 27th
Harley is arrested for breaking and entering. She is given a sentence of 1 year and 2 months, but breaks out soon after.[13]
References
↑

In Justice League, it is said that Nora Allen was killed when Barry was 9. With Barry's date of birth reported as September 30, 1992, this means she was killed around 2001.

↑ 10.0 10.1 10.2 10.3 10.4

Sometimes the DC Extented Universe alludes to events which happened in our world, and it is assumed they happened on the same dates in the universe, for timeline purposes.

↑ 16.0 16.1 16.2 16.3

Sometimes the DC Extended Universe alludes to people who exists or existed in our world, and it is assumed they were born and died on the same day in the universe, for timeline purposes.

↑ Warner Bros. Plotting 'Nightwing' Movie With 'Lego Batman Movie' Director (Exclusive) - The Hollywood Reporter
↑ Suicide Squad and the A.R.G.U.S. website show that Harley Quinn was born in July 1990. Suicide Squad also shows that she was already with the Joker when Robin died. Zack Snyder stated, "In my mind, it was that Robin had died about 10 years earlier in some run-in with a young Joker". If Robin died 10 years before Batman v Superman: Dawn of Justice, which is in November 2015, that would place it around late 2005, when Harley was 15, and therefore put those scenes with Harley and Joker when she is 15 or younger. However, the absolute youngest Harley could be in those scenes is around 20, 18-19 at a real push. The Suicide Squad: Behind the Scenes with the Worst Heroes Ever book shows a rap sheet for Harley which gives her first crime as being committed on June 30, 2009 - a relatively smaller crime of assaulting a police officer. This has to be taken to be after she has met the Joker, meaning her time with the Joker has to have started in 2009, when Harley was 18. It absolutely cannot be any earlier. As her rap sheet details how her crimes escalated, in 2009 she goes no further than breaking and entering. However, in February 2010, she is convicted of kidnapping. By then, it can be taken that Harley has reached the point where she would have been an accomplice to Robin's death - perhaps with the kidnapping charge being to do with her part in the murder. So, the earliest Robin's death can really be is February 2010. This is placed as early as possible to as best as possible meet Snyder's comment, but it cannot be more than 5½ years to still fit with Suicide Squad.
↑ In Suicide Squad: Behind the Scenes with the Worst Heroes Ever is shown that Captain Boomerang attempted to steal the diamon exchange in November 18, 2009. As he was later captured by Flash, this implied that Barry gained his superpowers shortly before (enough time to create his red suit). This also match with his appearance, as in 2009 Barry should be 18 years old, with a similar physical appearance to his mid-2010s self.
External links
Community content is available under
CC-BY-SA
unless otherwise noted.