This is a timeline of events that occurred during the 1980s.
February
29th
March
1st
General Zod and the Sword of Rao are released from the Phantom Zone after Krypton implodes. The Black Zero is retrofitted to enable Zod to traverse the cosmos.[2][3]
April
5th
May
21st
The film Star Wars: Episode V - The Empire Strikes Back is released, featuring the character Yoda.[5]
June
18th
August
29th
Jonathan Kent and Martha Kent bring a six-month-old Clark to the doctor. Believing Clark to be suffering from colic, the doctor administers a hearing test, and Clark proceeds to scream so loud that he blows out the glass elements not just in the doctor's office, but in the windshields and storefront windows across town.[7]
April
10th
June
The Mask of Zorro is re-released in the american theaters.[8]
3rd
26th
29th
The funeral of the Waynes occurs.[8]
During the funeral for his parents, Bruce Wayne broke away from the service. As he ran, he stumbled across a decrepit area of the estate and fell into a cavern filled with numerous bats. This would later inspire him to use that fear to battle the criminal elements that took his parents' lives.[8]
November
5th
"Super Freak" is released by Rick James.[10]
1982
June
6th
8th
"Eye of the Tiger" is released by Survivor.[5]
October
4th
"Do You Really Want to Hurt Me" is released by Culture Club.[5]
December
13th
1983
November
14th
The novel Pet Sematary is published by Stephen King.[4]
February
23rd
June
22nd
July
27th
The film Purple Rain, based upon the Prince album of the same name, is released.[4]
April
May
28th
September
15th
26th
27th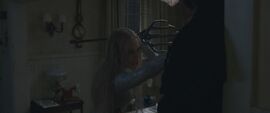 28th
Thomas Curry and Atlanna fall in love.[17]
October
2nd
December
9th
1986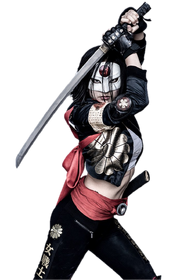 January
A destructive hurrican named Arthur occours.[17]
29th
February
March
16th
1987
April
7th
Waylon Jones is arrested for assault. He is given a sentence of 10 years and 2 months.[26]
August
30th
The videogame Street Fighter is released, featuring the fighting mosses Haodouken.[5]
September
6th
1988
August
17th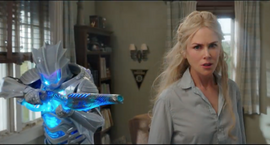 January
February
7th
"She's a Mystery to Me" is released by Roy Orbison.[17]
15th
Unknown Date
September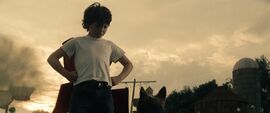 Clark Kent's superpowers emerge while in class one day, and his mother soon arrives to console him.[2]
October
November
15th
References
External Links
Community content is available under
CC-BY-SA
unless otherwise noted.